An extremely accessible location in the centre of Europe
In the border triangle where Switzerland, France and Germany meet, at what's known as the Rhine's knee, lies Basel: a modern city with historical and international flair. Basel is Switzerland's second-largest business hub after Zurich. From here, international companies and innovative research institutes operate on a global scale.
Despite its size, Basel is one of the most significant cities for art and culture worldwide. Important trade fairs and conferences (such as Art | Basel) make the city an international trade centre. Because of its central location in Europe, the city is a transport hub for most major cities which can be easily reached in a short amount of time by train or plane from the EuroAirport nearby.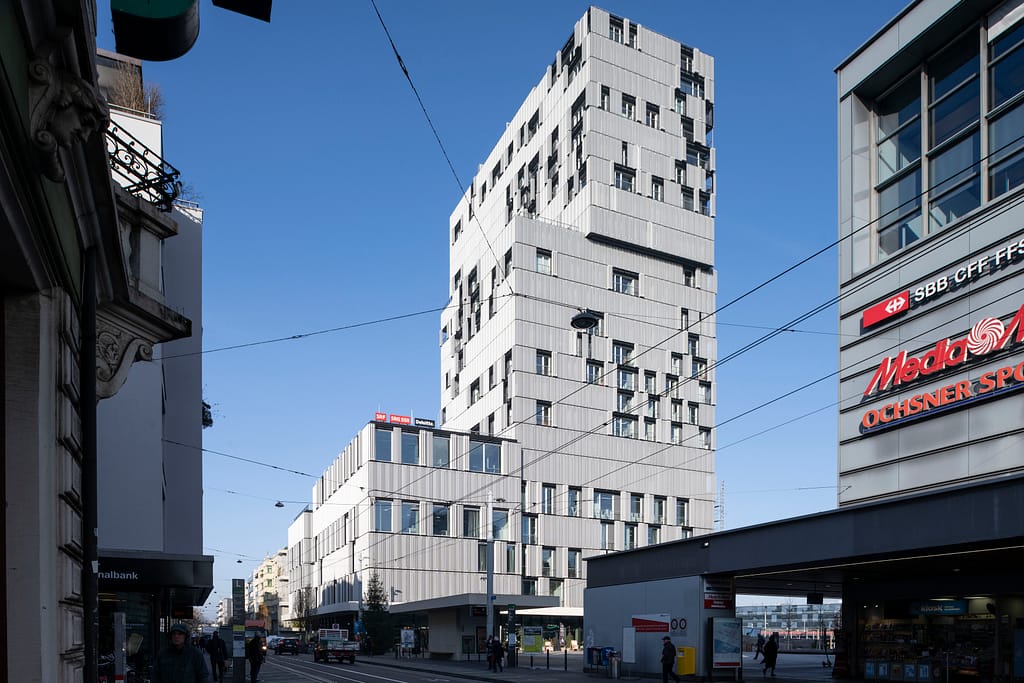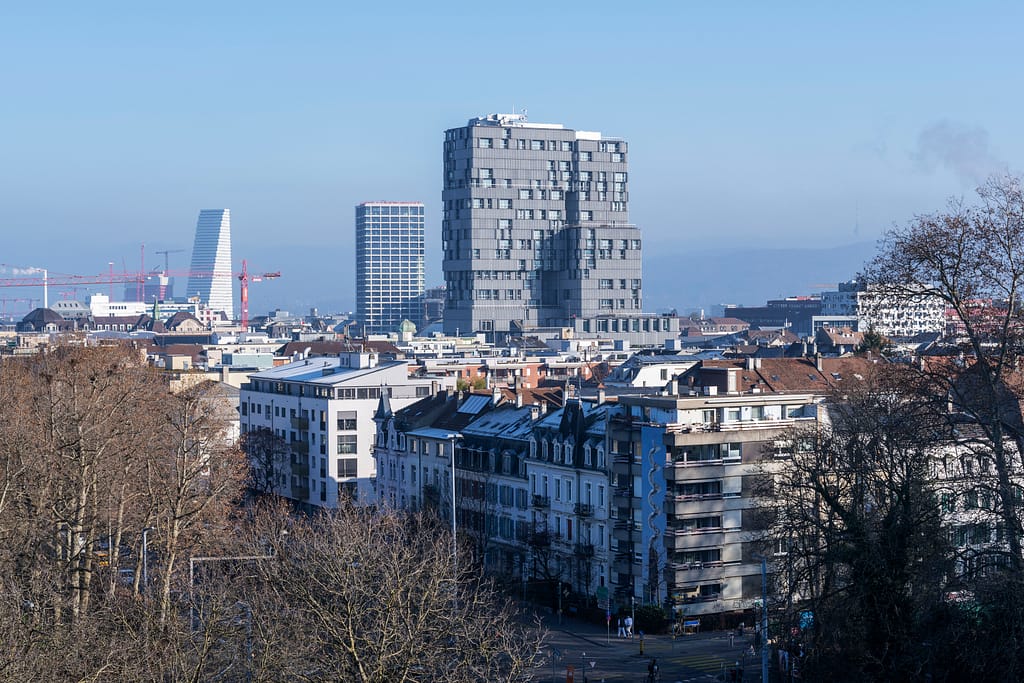 The Meret Oppenheim Hochhaus (MOH) is located right next to Basel SBB train station in the popular Gundeldingen district. Cosy cafés, cultural venues, small businesses and a wide range of shops give this multicultural district an urban flair. The city centre is only a few minutes' walk away.
| | | | |
| --- | --- | --- | --- |
| Zurich | 82 km | 52 min. | 1.10 hrs, |
| Bern | 96 km | 55 min. | 1.15 hrs, |
| Basel Airport | 8 km | 18 min. (bus) | 17 hrs. |